Using the reliability of ARINC and the signal integrity and density of Hercules,
Meritec now provides a fully compatible insert for the ARINC 600 series. Hercules inserts are compatible with ARINC-size 1, 2 or 3 shells with 10 Gbs per lane.
Meritec's Hercules ARINC is able to support most high-speed protocols including USB 3.0, Display Port and more. They are RoHS compliant, made in the USA and provide a 360° shield to the ARINC shell.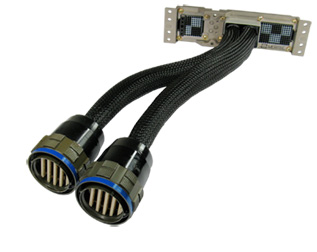 Hercules® Ruggedized High-Density Interconnect System
Meritec's Hercules® Interconnect System embedded in the rugged circular MIL-DTL-38999L Series III shell provides both a durable and high-bandwidth interconnect scheme suitable for Military, Aerospace and ruggedized COTS high-bandwidth applications not previously accommodated by Industry standard interconnects.
Hercules® Board-Interface System (HBI)
Meritec's HBI system extends the present Hercules product line to include additional options for terminating receptacles inside the box.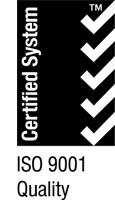 VPX Plus™ Backplane-Cabling System
This compatible-cabling system provides endless possibilities for accessing and expanding the basic VPX backplane. Bring all VITA46 and Open VPX I/O out of your VPX backplane utilizing SATA, SAS, Serial Rapid I/O, Infiband, Ethernet and Mil-38999 connectors. The VPX Plus system and its I/O capabilities are designed for full-bandwidth test and deployment.
Read about the Hercules Interconnect System being recommended for VSO and ANSI approval as connector standard VITA 76.0.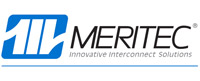 Meritec • 1359 West Jackson Street • Painesville, Ohio 44077 USA

440-354-2100 • Fax: 440-354-5692 • 800-860-9014 • 888-MERITEC (637-4832)

www.meritec.com • E-mail: [email protected]